About Highway Clutch & Brake Pty Ltd
Importer of O.E.M quality clutch & brake systems and components.
They stock some of the highest quality and most reputable products in the world.
New/Reconditioned parts and services for most models passenger, commercial and industrial.
With over 30 years experience in the industry they are a name that's known and trusted.
Based in Melbourne, Australia they aim to meet their customer's needs by delivering the right product every time and at a competitive price.
Supply the Australian, New Zealand and Fijian markets.
Some of Highway Clutch & Brake's brands include:
CLUTCH COMPONENTS


VALEO - Produces 16 million clutches every year and supplies ALL major vehicle manufacturers with O.E clutches. 1 in 3 cars worldwide is fitted with a Valeo clutch. It maintains its position as the market leader through constant investment into Research & Development, developing and advancing innovations ahead of the competition.



AISIN SEIKI - One of Japan's leading manufacturers they are world renowned for quality and reliability. They hold the largest market share of parts manufactured and supplied to Toyota. Aisin aftermarket parts meet the standards of OEM.



Nippon Clutch Co. (NKK) - Another Japanese product, NKK is supplied to the world market and has developed a reputation as a quality OE manufacturer.



UNISIA JECS (PARAUT) - OE Manufacturer for Nissan and Subaru they are a Japanese owned company and a reliable brand of clutch.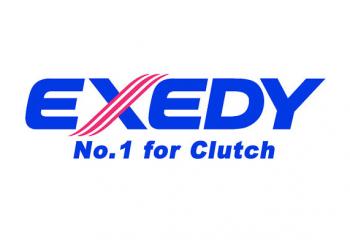 EXEDY - The premier distributor of clutch products to the automotive aftermarket in Australia and NZ. Also the world's largest original equipment clutch manufacturer for Japanese vehicles supplying clutch products to 45% of all Japanese vehicles and 85% of all Japanese trucks, as well as being an OE supplier to Ford and General Motors. EXEDY was awarded the GM Supplier of the Year in 2000, 2002 & 2003 and was awarded Best Supplier Powertrain by Daimler in 2008.

---